Peripheral Visions: The Book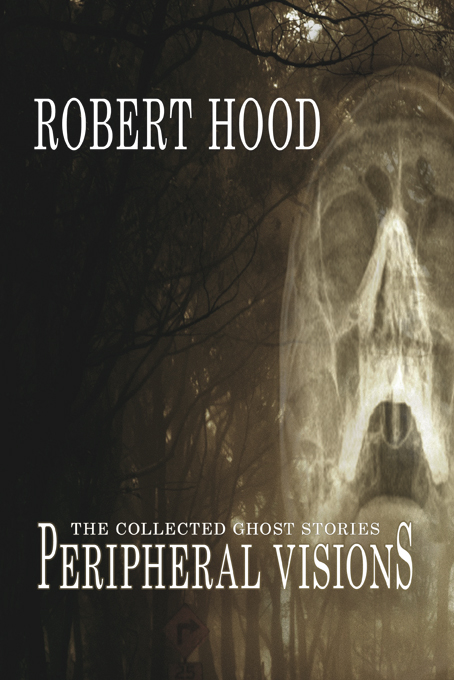 Peripheral Visions: The Collected Ghost Stories is a lavish volume of 44 stories written by Australian horror/weird tale writer Robert Hood, spanning the years 1986 to 2014. Publishers IFWG Australia intend it to be a reference collection, including all my published ghost (and ghost-related) stories plus three originals written especially for the book – one of them a major novella of approx. 22,000 words, titled "The Whimper".
Available Formats:
Peripheral Visions comes in three different formats:
a single-volume deluxe hardcover edition, signed and numbered. This is limited to 200 copies, though a standard hardcover edition will still be available after the limited edition has sold out;
a two-volume trade paperback edition;
an e-chapbook version.
All editions have covers designed and executed by Award-winning artist Nick Stathopoulos. As a bonus, the hardcover edition includes six thematic, full-page images by Nick, one for each of the book's six sections, with a specially-designed signature page/frontispiece included in the limited edition.
Pre-ordering the deluxe edition also gets you, as yet another free bonus, a 30,000 word e-chapbook of zombie stories, Haunted Flesh. All stories are previously published, but several are rather hard to find.
Peripheral Visions is an exciting project, and I am very grateful for having been given the opportunity to put such a wonderful collection together. It truly is a career highlight.
Check out the details and pre-order the special edition here.
Information on the zombie chapbook, Haunted Flesh, is here.